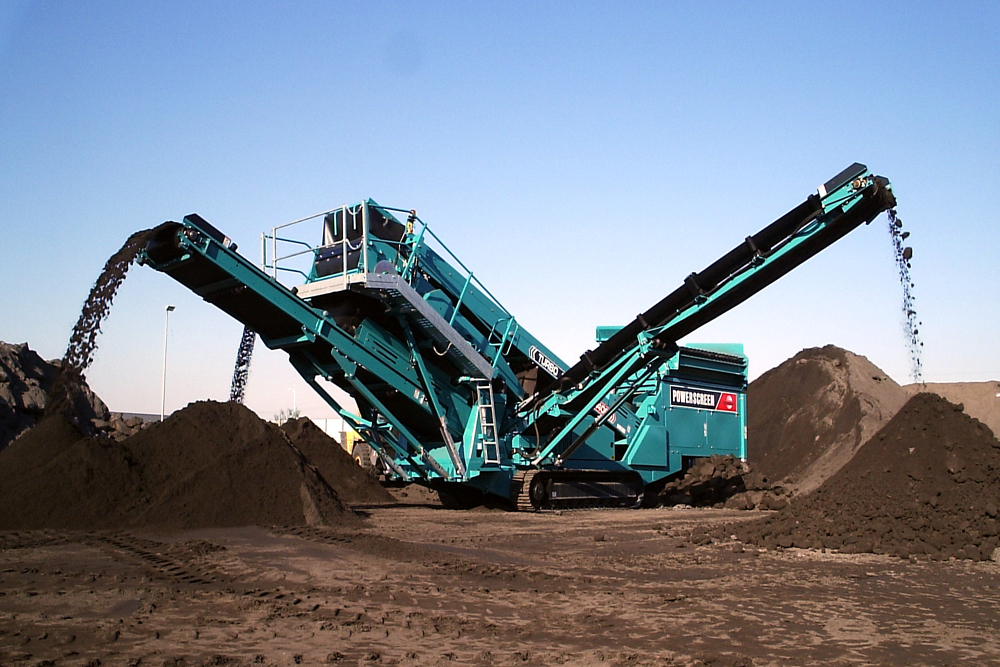 Aggregates are literally the foundation of our lives as Americans. They underlie everything: our homes, our roads, our schools, and our churches. Most things we encounter and use in modern life are made using aggregates, and after metals, aggregates are the second largest category of domestic nonfuel mineral production. The total value of processed aggregates for construction is $27 billion annually, with $17.8 billion worth of crushed stone. This is the largest single nonfuel mineral commodity and accounts for 22% of the total value of US nonfuel mineral production.
But what are aggregates, and how do we process them?
What Are Aggregates?
The Portland Cement Association (PCA) defines aggregates as "inert granular material such as sand, gravel, or crushed stone." Sometimes they are referred to as "construction aggregates."
Paradoxically, aggregates are created mostly by separating material. Using screens and filters, aggregates are separated into particles of different sizes to create selections of particles of roughly the same size and/or shape. Aggregates are often classified by the size of screen that they can fit through, with the classifications being grouped into "fine" and "coarse" classifications.
How Aggregate Processing Works
Aggregate processing can include many different steps depending on the specific material desired. However, all aggregate processing includes two steps: extraction and screening. Most aggregate processing also involves crushing.
Aggregate Extraction
The first step in aggregate processing is extraction. Aggregates must be extracted from their source. Usually this is a natural source such as a quarry. Stone, sand, and other materials are removed from the earth with heavy machinery such as excavators. However, sometimes aggregate extraction is performed at build sites, such as demolished roads and buildings, where broken concrete can be recycled into new aggregate.
Aggregate Crushing
Most of the time, aggregate emerges from extraction as masses larger than the final product desired. Aggregate crushing is the process of breaking down the large pieces into smaller particles, using several types of heavy machinery, including:
Aggregate Screening
Screening is the process of separating aggregates into their different size categories. Depending on the type of heavy machinery used, the source material, and the desired number and type of size categories, aggregate screening might be conducted in multiple stages.
Other Aggregate Processing Steps
In addition to the above, aggregate processing often involves other steps. Conveying, for example, is an automated process for transporting aggregate materials between the different steps. Washing might be necessary for some types of materials to help them meet the material standards. Calcination (exposure to high heat) might also be required to remove impurities.
Heavy Machinery for Aggregate Processing
All steps in aggregate processing require some type of heavy machinery. Here is a summary of some of the most common types of heavy machinery for aggregate processing.
Earthmoving
Earthmoving equipment like crawler or wheeled excavators, help extract aggregates from their source. Loaders, either crawler or wheeled, can transport the extracted materials from where they're excavated to where they're crushed and/or screened.
Conveyors
Conveyors are an efficient automated way to transport aggregate materials. Rather than have loaders move all the material, conveyors can transport a steady stream of materials to the place where they are crushed and/or screened. Conveyors can also help control the flow of materials so that it doesn't overwhelm the crusher and/or screener.
Screens
Screens separate aggregate materials into their different size categories. Depending on the type of screen, they can separate the source material into multiple different categories at the same time.
Crushers
Aggregates often come out of the earth in much larger form than desired. Crushers break down the material into smaller pieces.
Wash Plants
Some types of aggregate must be washed to remove impurities and meet certain standards. Wash plants are heavy machinery that performs this task on the job site. Some are portable, while others are modular for assembly at the site and removal.
Do You Need Heavy Machinery for Aggregate Processing?
If you're in Colorado, Utah, Wyoming, New Mexico, or Nebraska, and need heavy machinery for aggregate processing, let us help. Power Screening rents and sells heavy machinery for aggregate processing, demolition, and construction from three locations.
Request a quote with our online form or call us at (800) 231-5005 today to learn how we can help you.