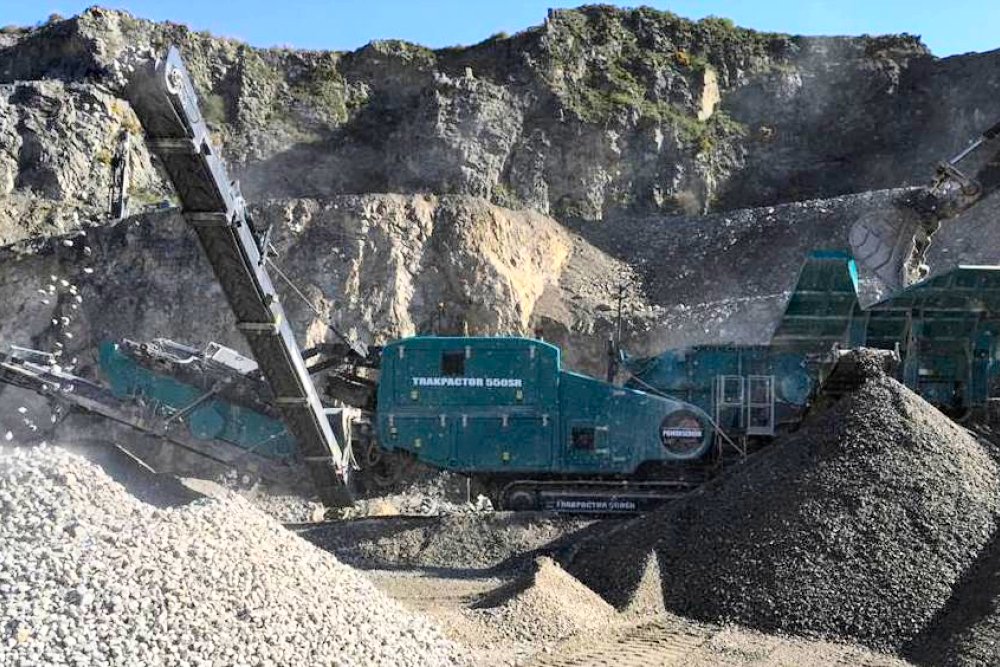 With aggregate processing, you depend on the machines to get the job done and choosing the best equipment for your job can make a big difference in your overall profitability. Here are a few important considerations to take into account when deciding on the aggregate equipment you want to rent or buy.
Considerations for All Aggregate Equipment
Before deciding on any aggregate equipment, you should consider these factors.
Cost
Quality
Durability
Maintenance
Of course, you need to factor in the cost of the equipment. All things being equal, you want to choose the less expensive aggregate equipment to support your profitability. However, all things are rarely equal, which is why you need to take some other factors into account.
You expect to pay more for more quality equipment. However, it's important to not just assume that a piece of aggregate equipment is better because it costs more. Do your research and make sure you're really getting what you pay for.
Aggregate equipment gets hard use. Rocks, sand, and dust all take their toll on the machines you use. And when the machines fail, it can cost you money and time. You want to make sure that the equipment you're choosing is capable of standing up to the stresses you expect to put it under.
It's important to factor in maintenance costs. Machines that are more expensive to buy are often more expensive to maintain, too, which can eat up the savings from not having the machine go down as often.
Don't forget to factor in the time cost for maintenance. If a machine doesn't have people around who can work on it, or a ready supply of spare parts, you might lose a lot of time from choosing an unusual aggregate machine.
Considerations for Aggregate Crushers
Crushing is one of the most important parts of aggregate processing, and crushers are expensive pieces of equipment. You want to make sure that the one you get is capable of doing the job you need it for. When you're choosing a crusher, you need to take into account:
Material hardness and uniformity
Desired final product
Mobility
Make sure the crusher you choose is capable of handling the material you want to process. It isn't just hardness. Some crushers are better suited to dealing with homogeneous material – all one type – while others are better at mixed materials. Looking at the material you're processing can help you decide between jaw crushers, cone crushers, and impact crushers.
You also have to factor in what type of product you're trying to produce. Some crushers produce aggregate of certain shapes, while others produce them of different shapes. Some crushers produce more uniform particles, while others are less consistent.
Mobility can matter for your crusher, though it's less important. If you expect your crusher to move around the site, you need to make sure it's capable of doing it reasonably. However, if you plan on bringing all the material to your crusher, mobility doesn't matter as much.
Considerations for Aggregate Screens and Conveyors
When choosing screens and conveyors, make sure to take into account:
Initial/desired moisture
Type of media
Number and type of decks and outputs
Dealing with wet aggregate is very different than dealing with dry. If you're going to be dealing with wet mixtures, make sure your equipment is capable of handling it. Also, make sure that your machine can help with drying and/or introducing the material to a dryer when necessary.
The type of media is also very important for your screens and conveyors. You need to be sure that the material won't break your screens or overload your conveyors.
If you are going to be breaking your aggregate up into multiple categories, it's important to make sure your screens are capable of handling this. Some screens have two, three, or more screen decks. Getting one that separates into the right number of categories can save you time and money at the worksite.
Let Power Screening Help You Find the Best Aggregate Equipment for You
At Power Screening, we are dedicated to helping all our customers find the best aggregate equipment for their application. We can talk through all these issues for you, and help you determine which is the one that will do best for the job you are working on. We can either rent or sell the equipment to you, and we'll consult about how to make the choice about which is better for you.
With locations in Colorado, Utah and New Mexico, please contact Power Screening today and let our knowledgeable team assist you.